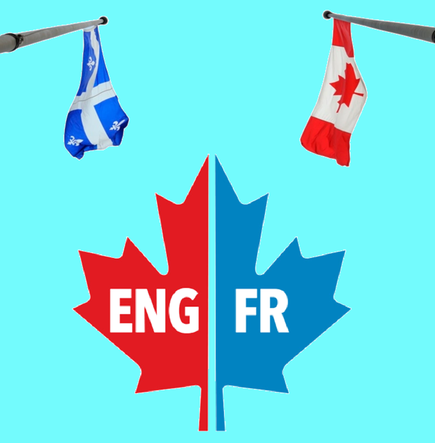 Did you know that Canada has two official languages? English and French are the languages of inclusion and Canadian identity. Bilingualism is a distinctive feature of this multicultural and diverse country, where over 200 languages are spoken throughout its territory. In this blog post, I will tell you more about the use of the two official languages in Canada and the translations of different languages required for acceptance in Canada.
Canada has been an officially bilingual country since 1969 when the Official Languages Act was passed. This law establishes that English and French have equal status and rights in the federal government, as well as in the institutions and services that depend on it. It also recognizes the right of citizens to receive federal services in the official language of their choice.
Language policies and language rights:
Canadians have the right to receive government services and communicate with the government in the official language of their choice.
Certified translation of documents for immigration to Canada:
Canada is an immigration country, welcoming thousands of people from different countries and cultures each year. Linguistic diversity is a reality in this country, where more than 20% of the population has a mother tongue other than English or French. However, in order to immigrate or apply for Canadian citizenship, you must submit official documents translated into English or French.
For those seeking to immigrate to Canada, certified translation of documents is often required as part of the application process. This means that documents such as birth certificates, marriage certificates, and educational transcripts must be translated by a certified translator in order to be accepted by the Canadian government. These documents can also include medical certificates, criminal records, etc., that are not in English or French and must be translated as well.
The translation must accompany the original document or a certified copy of it. The translation must be faithful to the original text and must include a statement from the translator certifying their competence and the accuracy of their work. The translation must be dated and signed by the translator.
The importance of certified translation lies in guaranteeing the validity and reliability of the documents submitted to Canadian authorities. This prevents potential fraud or misunderstandings that may affect the immigration or citizenship process. Moreover, certified translation facilitates access to public and private services in Canada, as well as the social and cultural integration of immigrants.
Conclusion:
Canada's commitment to bilingualism and multilingualism is a cornerstone of its identity as a diverse, inclusive, and welcoming country. Canada is dedicated to supporting linguistic and cultural diversity as a key part of its national identity.