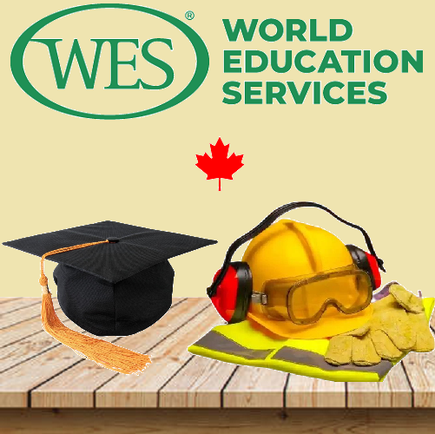 If you're planning to pursue higher education or employment in Canada and have completed your education outside the country, you may need to undergo a credential evaluation. One prominent organization that offers this service is the World Education Services (WES). In this blog post, we'll explore the importance of translations when applying for a WES evaluation, providing you with the essential information to navigate this crucial step in the process.
In Canada, WES stands for World Education Services. It is an organization that provides credential evaluation services for individuals who have completed their education outside of Canada and wish to have their credentials assessed for Canadian educational institutions or employers.
WES evaluates and verifies academic documents, such as transcripts and diplomas, and provides an assessment report that indicates the Canadian equivalency of the applicant's education. This report helps Canadian institutions and employers understand the applicant's educational background and make informed decisions regarding admissions, employment, or professional licensing.
WES has established standards and criteria for evaluating international credentials, and their assessments are widely recognized and accepted by educational institutions, regulatory bodies, and employers across Canada. Their evaluations consider factors such as the level, content, and comparability of the completed education to Canadian standards.
It's important to note that WES is just one of several credential evaluation organizations operating in Canada. Other organizations, such as International Credential Assessment Service of Canada (ICAS) and Comparative Education Service (CES), also provide similar services.
When applying for a credential evaluation from WES in Canada, it's important to note that if your academic documents are in a language other than English or French, they will need to be translated. WES requires that all non-English or non-French documents be translated into either English or French. his requirement ensures that your documents can be properly assessed and understood by Canadian educational institutions, employers, and regulatory bodies.
The translated documents must faithfully represent the original information. It is crucial to include all relevant details such as course titles, grades, dates, and any seals, stamps, or signatures present on the original documents. The translation should accurately convey the content and context of the original materials.
Obtaining a credential evaluation from WES is an essential step towards pursuing your educational or professional goals in Canada. Understanding the translation requirements for non-English or non-French academic documents is crucial to ensure a smooth and accurate evaluation process. By following the guidelines outlined by WES, you can enhance the credibility and effectiveness of your application.
Remember, while this blog post provides an overview of the translation requirements for WES evaluations, it's always advisable to review the specific guidelines and instructions provided by WES or consult with their customer support for the most up-to-date information. Good luck with your credential evaluation and future endeavors!