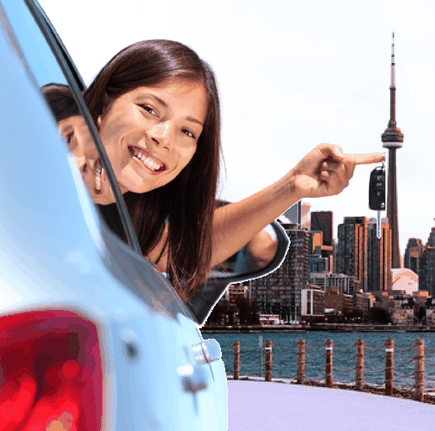 Are you a foreigner looking to get a driving licence in Ontario? Congratulations! Obtaining a driving licence is an important milestone, and it can open a world of opportunities for you. But before you hit the road, there are a few things you need to know. Here's what you need to do next.
The first step in obtaining a driving licence in Ontario is to determine if your foreign licence is valid in the province. In some cases, you may be able to use your foreign licence without any additional requirements. However, in other cases, you may need to take a knowledge or road test or provide additional documentation, such as a translated copy of your licence. One of the requirements is to provide certified translations of your documents. In this blog, we'll focus on ATIO certified translations and why they're important for obtaining a driving licence in Ontario. ATIO is responsible for regulating and certifying translation services in Ontario. They ensure that translations are accurate and reliable, if you have a foreign driving licence, you'll need to provide a certified translation of it to the Ontario Ministry of Transportation (MTO). This is to ensure that the MTO can verify your driving experience and determine which type of licence you're eligible for. Without a certified translation, your application could be delayed or even rejected.
Take a Knowledge Test.
If you need to take a knowledge test, you can prepare for it by studying the Ontario Driver's Handbook, which is available online or in print. The knowledge test will cover the rules of the road, traffic signs, and other important information you need to know to drive safely in Ontario.
Enroll in a Driver Training Course.
If you're a new driver, you'll need to enroll in a driver training course. Ontario requires new drivers to complete a minimum of 10 hours of in-car training and 20 hours of in-class instruction. These courses are designed to teach you the skills you need to drive safely and confidently on Ontario's roads.
Get your Licence.
If you pass your theory test, you'll be issued a G1 licence, which is a learner's permit. With a G1 licence, you can drive only when accompanied by a licenced driver who has at least four years of driving experience. After you've held your G1 licence for at least 12 months and passed a road test, you can apply for a G2 licence, which allows you to drive on your own.
In Conclusion:  
If you are seeking to obtain your G Licence in Ontario and you already have a driver's licence from another country, it is important to note that you will need a certified translation of your driver's licence and driving record. Once you have the certified translation of your driver's licence and driving record, and meet the other necessary requirements, you can go to a DriveTest center to take the driving tests. The driving test consists of two parts: a test written and driving test. The written test tests your knowledge of Ontario traffic laws and regulations, while the driving test allows you to demonstrate your driving skills in real traffic situations.
If you pass both tests, you will receive your G Licence, which will allow you to drive in Ontario and throughout Canada. However, if you don't pass your practical driving test, don't worry. You can opt for the G2 Licence after 15 days of the failed test.